Keep up-to-date with Mother Nature's Goodies on
Facebook
or
Twitter
so that you don't miss one of our exciting blog posts, tutorials or New Product Launches.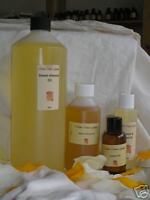 Bug Be Gone
Do you suffer from Bites? Do you attract flying things? Then worry no more with our "BUG BE GONE". Our Expertly designed and hand blended Bug Be Gone uses only the highest quality, therapeutic grade ingredients.
1.
We use a luxury blend of grapeseed and jojoba oils.
This superior base gives great glide during massage and is absorbed easily into the skin for a non-greasy feel.
2. The luxury blend works to nourish and hydrate your skin to leave it silky soft.
Cheaper bases can result in a 'fatty' feel on the skin and block pores.
3. Essential Oils in our Bug Be Gone include Lemongrass, Citronella, Geranium, Eucalyptus and Cedarwood.
4.

Repel Insects

A specially selected combination of oils chosen to deter mosquitoes, flies, gnats and moths.


5. No More Bites
Save the misery and potential hazard of being bitten alive on holiday or at home.
6. Smells Great
Many insect repellent blends smell as bad to us as they do to the insects - this one has been blended by Mother Natures Goodies with your nose in mind as well.
How to use Mother Natures Goodies BUG BE GONE.
Can be rubbed onto exposed skin up to 3 times a day.
Pay particular attention to the neck and backs of the knees:
- Re-apply after bathing or swimming
- Can be used on adults and children over 12 months of age
What sizes can I Order ?

Insect Repellent Essential Oil Blend
10ml Bug Be Gone
50ml Bug Be Gone
100ml Bug Be Gone
Body Oil Insect Fly Repellent
100ml Bug Be Gone
250ml Bug Be Gone
1 Litre Bug Be Gone
General information
Suitable for vegans and vegetarians, neither final product or components tested on animals.
Wherever possible we ensure our oils are sourced from ethically sound and fairly traded sources.